Welcome to Saratoga Sports Massage
We keep your life in motion.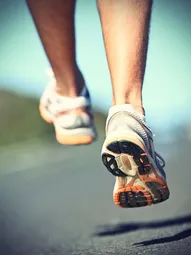 Saratoga Sports Massage is a state-of-the-art, modern facility located on South Broadway next to the historic Spa State Park.

The Saratoga Sports Massage facility is owned by Dr. Matt Smith, a Saratoga Springs chiropractor for over 36 years, who specializes in sports injuries, neck pain and low back pain. He contributes a wealth of knowledge to the design of our treatment programs.
Saratoga Sports Massage features an exceptional team of NYS licensed massage therapists. Each independently-contracted therapist is highly skilled in numerous massage therapy techniques to help you achieve your health goals.
From our heated massage therapy tables to our friendly, relaxing atmosphere, and our concerned, skillful therapists, Saratoga Sports Massage is your place for Couples Massage, Pregnancy Massage, Light Touch Swedish Massage and our signature Deep Tissue Sports Massage.
OUR CLIENTS
Elite athletes
Weekend warriors
Chronic pain suffers
Repetitive strain injuries
Carpenters/construction workers
Doctors, dentists and nurses
Pregnant women
Desk/office workers
Computer Programmers
Stress/tension sufferers
Neck/back pain sufferers
Whiplash/auto accident injuries